21.5 inch Android OS hand sanitizer dispenser lcd display screen for washing hands
Product Description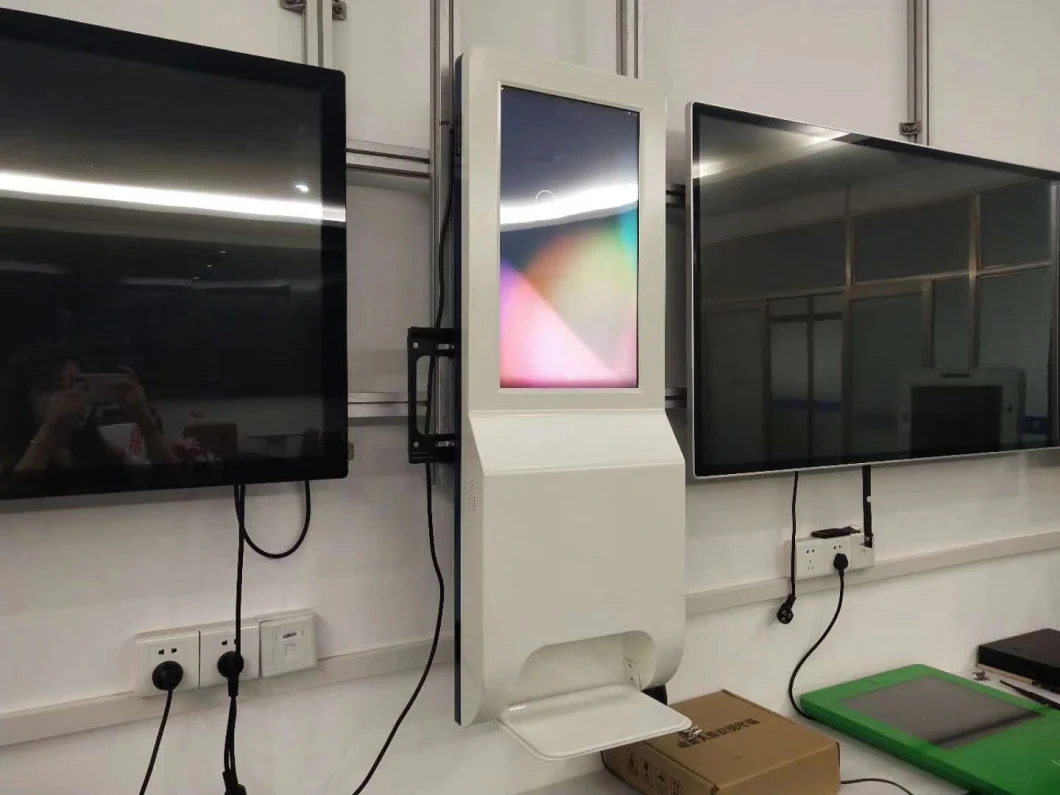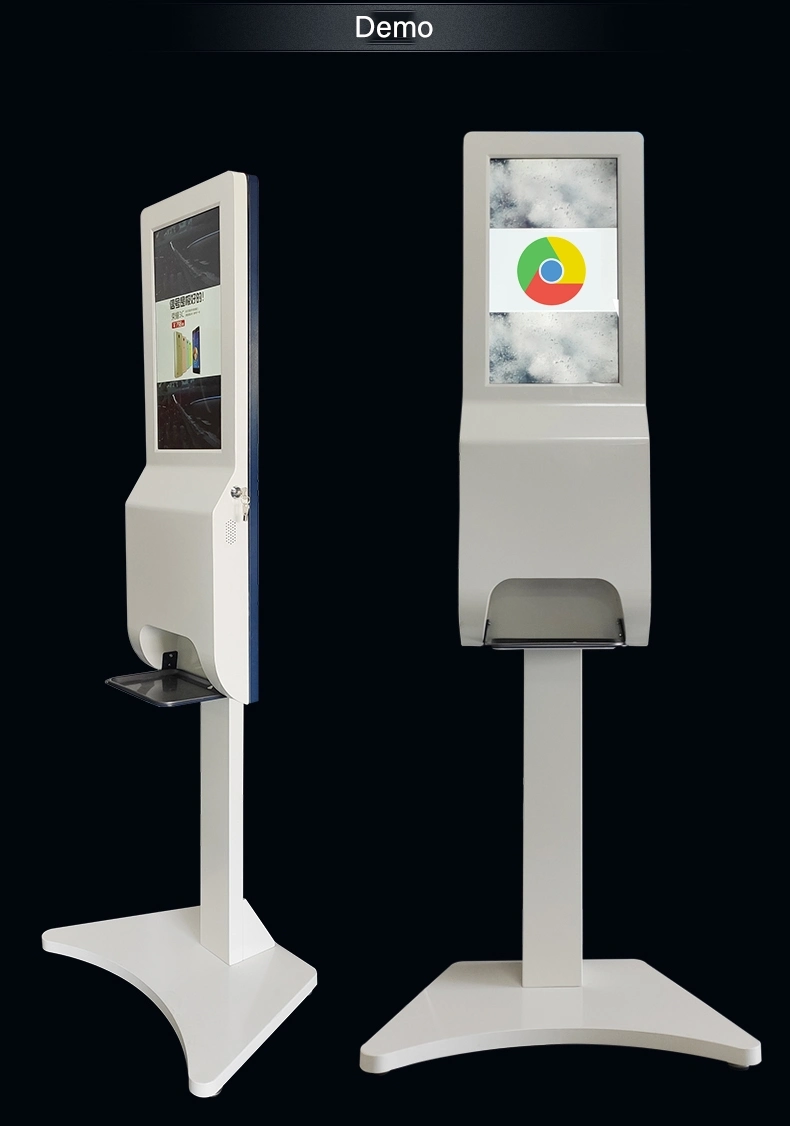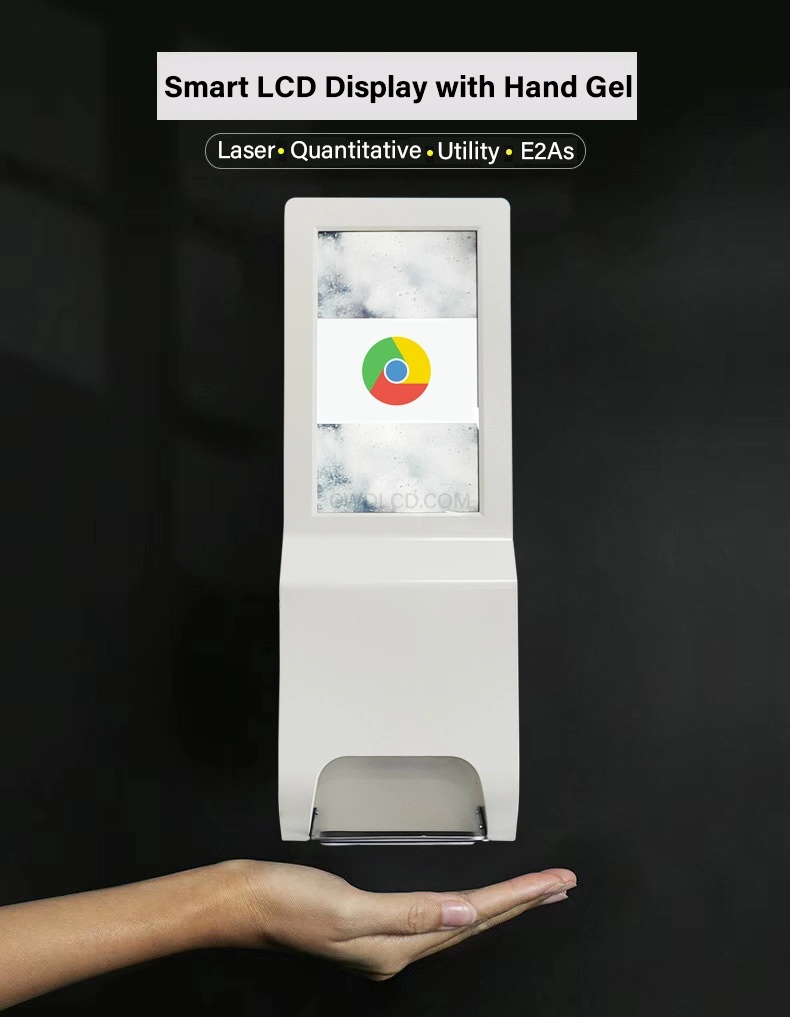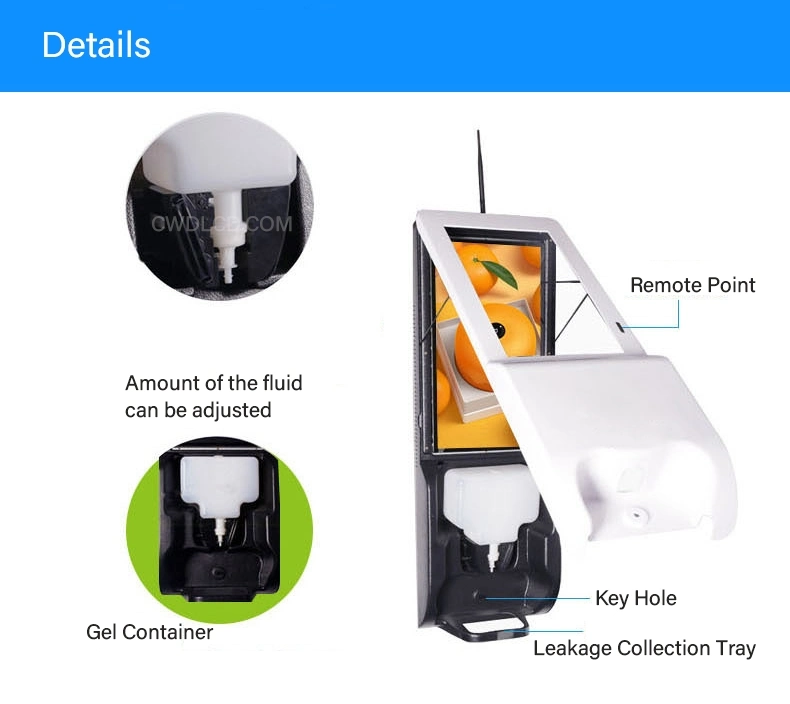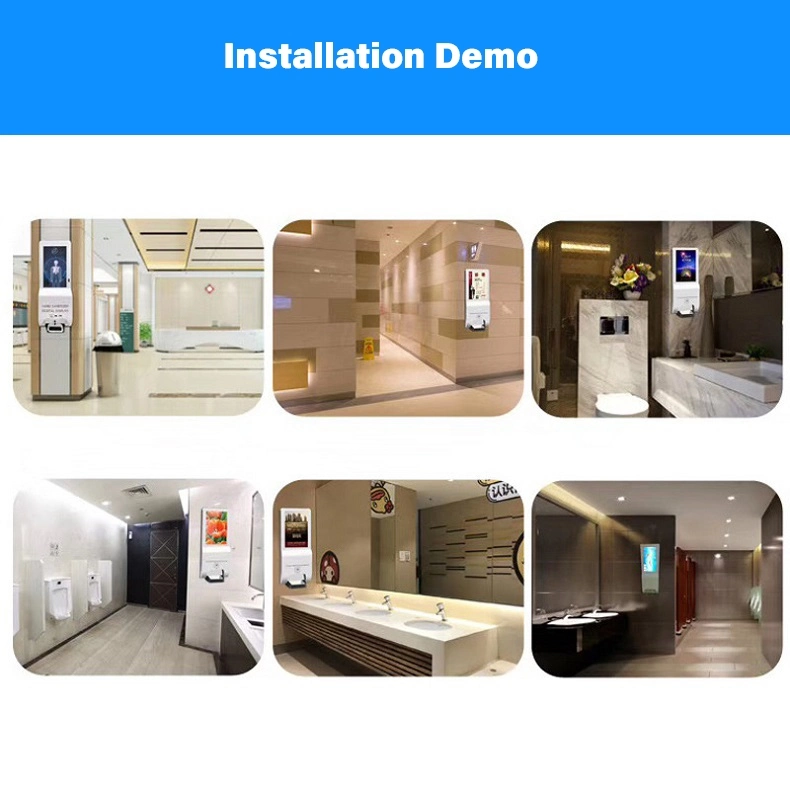 | | |
| --- | --- |
| Name | 21.5" Smart LCD Ad Display with Disinfectant |
| Material | Metal Case + Toughened Glass Panel (Optional 6mmAR/AG glass) |
| Display | LG 21.5 |
| Max Resolution | FHD1920*1080 |
| Brightness | 350nits |
| Contrast Ratio | 1200:1 |
| OS | Android |
| Certificates | FCC RoHS CE IP55 IP65 |
| Life Expectance | ≥60000 Hours |
| Response Time | ≤5ms |
| Popular Sizes | 32" 43" 49" 55" 65" 75" ...... |
| Color Options | Black, White, Red, Green, Charcoal Grey... |
As the new crown epidemic gradually subsides, follow-up prevention work is also particularly important.
For business display industry, the epidemic situation has trapped the footsteps.
The occurrence of the epidemic directly affects the catering industry, tourism, hotel industry and other industries,
directly or indirectly causing many small and medium-sized enterprises that are driving the economic growth to face closure;
disrupting the rhythm of the entire industry, delaying exhibitions, corporate shutdowns, product lags, etc. The situation is serious.
How to minimize the risk has become the main task of every business display company!
"No contact" and frequent hand washing is the best way to stop the spread of the virus,
especially difficult in public places where the flow of people. In order to better solve the problems of the public,
CWD Technology launched a hand disinfection and advertising machine that can automatically sense Disinfection, free from contact and flushing.
The whole product has a streamlined design, a sheet metal shell indoor paint, with a 21.5-inch high-definition LCD screen,
the screen is covered with 4MM tempered glass, and can support 7 * 24 hours of uninterrupted work, up to 50,000 to 60,000 hours.
Support timer switch, remote control playback, insert content.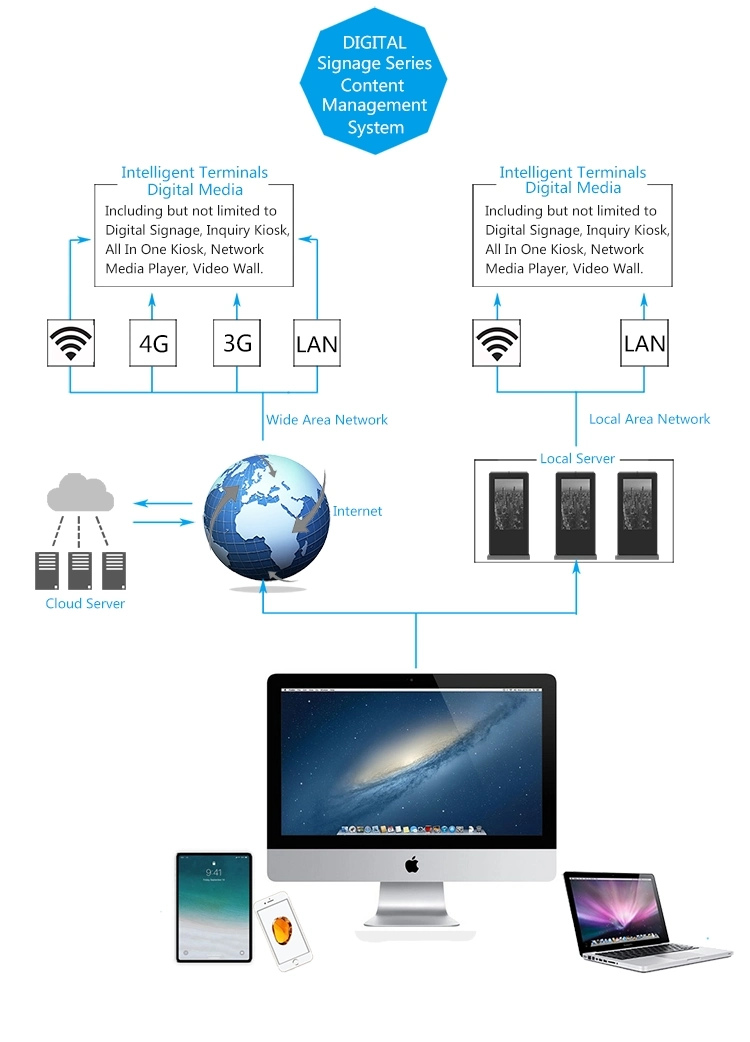 LCD parameters
Brand
LG
Life(hrs)
>60,000(hrs)
Viewing angle
H178°/V178°
Power supply
AC100~240V 50 /60 HZ
Standby power consumption
<5W
Working temperature inside
0- 40 ºC(32 - 104ºF)
Storage Temerature
-40ºC - 55 ºC (-40 - 131ºF)
Environment temperature
-40ºC - 55 ºC (-40 - 131ºF)
Installation
floor-standing, wall mounted or customized
IP55/65 waterproof case
Using 1.5mm galvanized steel
Surface spray powder (anti-corrosion, anti-rust)
anticorrosive over 7 years
Display screen glass
Light transmittance 97%
Reflectivity is less than 3%
Explosion-proof, waterproof, fireproof
UV protection 99%
Display screen
Industrial-grade LED, Original LG screen
Industrial power supply
automatically adjust the brightness
Electronic control system
Power supplies , timers , remote control panel , photographic plate , speaker , battery , leakage protection switches , sockets , etc.
Cooling system
Intelligent cooling system
LCD display is not blackening
Patented cooling system ensures that the LCD screen without blackening in direct sunlight
Product assembly and aging test
IP55/65 waterproof test
High and low temperature test
Simulated solar radiation test
Aging test
Packaging
Wooden packaging , sea/air/express(transportation standards)
Company Information
Profile

Shenzhen Chuangweida Electronic Technology Co., Ltd. is a professional outdoor digital signage manufacturer based on ISO 9001 quality management sysytem. Established in 2008, we are one of China's leading manufacturers of outdoor advertisement equipment, we providing OEM and ODM service, customizing products to tailor your needs is our strength and mission.

Team

Cutting-edge technologies, high-end design team and competitive prices are our core competencies, because we have a group of professional R&D, Pre-ales & After-sales an QC team, most of the core team members have worked in well-known domestic listed companies, and with rich experience of outdoor digital signage industry. We always pursue the overall mode of technological innovation, product innovation and management innovation.





Products Range

1. Floor-standing Outdoor/Indoor Horizontal LCD kiosk
2. Floor-standing Outdoor/Indoor Vertical LCD kiosk
3. Outdoor/Indoor LCD Touch Screen
4. Wall-mounted Outdoor/Indoor LCD TV
5. Outdoor/Indoor LCD Multi-screen Display
6. Outdoor LCD Station Kiosk
7. Outdoor LCD Phone Booth
8. Outdoor LCD Charging Pile
9. Outdoor/Indoor LCD Self-service Terminal
10. Outdoor LCD Dustbin
11. Outdoor LCD/LED Lamp-post Display
12. Outdoor/Indoor LCD Video Wall/ LCD Splicing Screen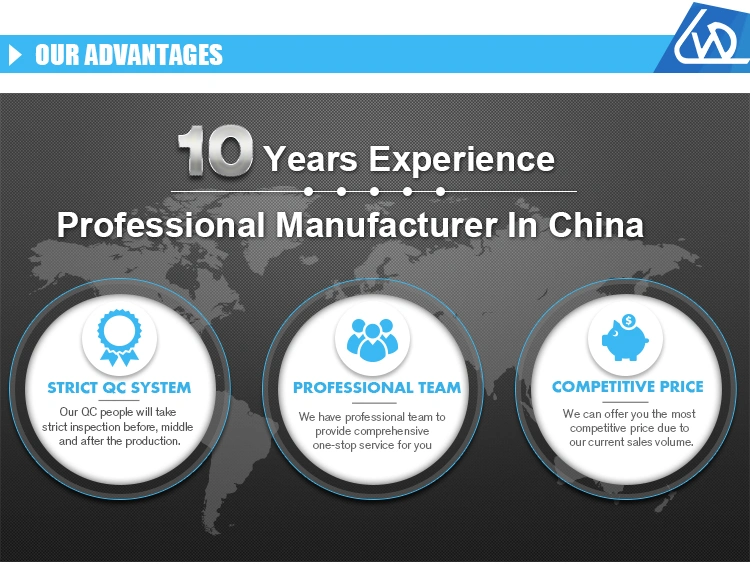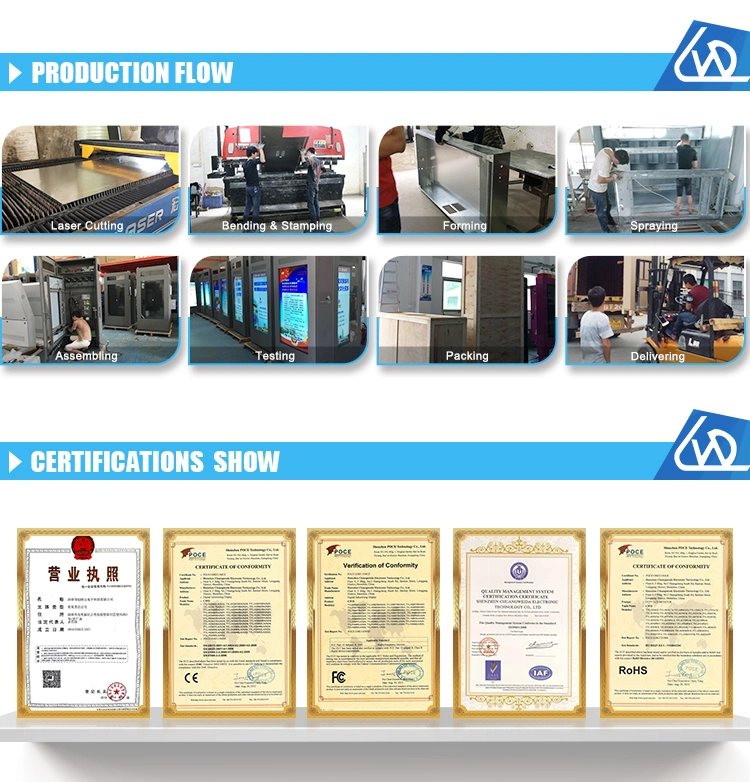 FAQ
Q1: Are you manufacturer(factory)?
A1: Yes, we're. Also OEM/ODM service available here.Welcome to share your ideas with us. It's our pleasure to provide best solution for you.
Q2: What's your MOQ?
A2: One sample can be provided first for evaluation. Any quantity is welcome here for non-customized products. As per customized products, please contact us for further confirmation.
Q3: What's the lead time?
A3: Mass order: 15-25days depending on order quantity. Sample: 1day when there is stock,10-15days for custom design.
Q4: What's your guarantee for the products?
A4: All our products have one-year guarrantee from the shipping date. And it is ok to upgrade to two or three years guarrantee with additional cost.
Q5: What kinds of payment methods does your company accept?
A5: Most of methods accepted here, such as T/T, L/C, Western Union, Credit Card, MoneyGram,et.