Plastic Pet Broom Yarn Extruder
General Description
Plastic Pet Broom Yarn Extruder is mainly used to produce PET, PP, PE monofilament which will be used for making various plastic cleaning brooms both for industrial and civil use.
Plastic Pet Broom Yarn Extruder is also called plastic broom fiber making machine, plastic broom bristle production line etc. The broom filament machine line is used to produce different size straight and zigzag monofilament which will be used widely for making different kinds house floor cleaning brooms, road cleaning brooms, garden cleaning brooms. The filaments can be flaggable or non-flaggable according to requirements.
The raw materials of monofilament are usually recycled PET, PP and PE.
Features & Advantages
1. Most experienced manufacturer: Professional and mature technology in China
2. Green and Eco-friendly: Raw material can be 100% recycled for filament production
3. Machine Development: Improvement and feedback from Customers all around China and the world
4. Multifunction: multi-purpose machine of filament for broom, rope, nets, etc.
5. Better performance: low energy consumption, high production capability
6. Operation: Easy and convenient operation saves labors
7. Win-win cooperation with all our partners
8. Advanced technology for machine line design.
9. Advanced technology for production process support.
10. High quality filament assurance.
11. Leading position of our machine line in this field
12. Worldwide clients with good reputation
Main Model Types
| | | | |
| --- | --- | --- | --- |
| Model | ZYLS-75 | ZYLS-80 | ZYLS-90 |
| Screw L/D | 30:1 | 30:1 | 30:1 |
| Gearbox model | 200 | 225 | 225 |
| Main motor | 18.5kw | 22/30kw | 30/37kw |
| Capacity(kg/h) | 80-100kg | 100-120kg | 120-140kg |
| Mould Dia. | 200 | 200 | 200 |
| Filament Dia. | 0.01-2.5mm | 0.015-2.5mm | 0.015-2.5mm |
Equipment Configuration List
| | | |
| --- | --- | --- |
| No. | Name | Quantity |
| 1 | SJ75/SJ80/SJ90 single screw extruder | One set |
| 2 | Die head | One set |
| 3 | Water-cooling tank | One set |
| 4 | First tensile machine | One set |
| 5 | Pre-heating machine | One set |
| 6 | Second tensile machine | One set |
| 7 | Third tensile machine | One set |
| 8 | Oil bath tank | One set |
| 9 | Pneumatic tensioner | One set |
| 10 | Two position winder | One set |
Production Procedure
Automatic material loader→high efficiency extruder→screen changer→spineret(mould)→cooling water tank→first pulling and stretching unit→hot water tank→second pulling and stretching unit→oil coating→winding→shaping→cutting.

Application
House broom filament , garden cleaning broom, road cleaning broom, cleaning brush filament, Christmas tree needle filament, and safety net yarn etc.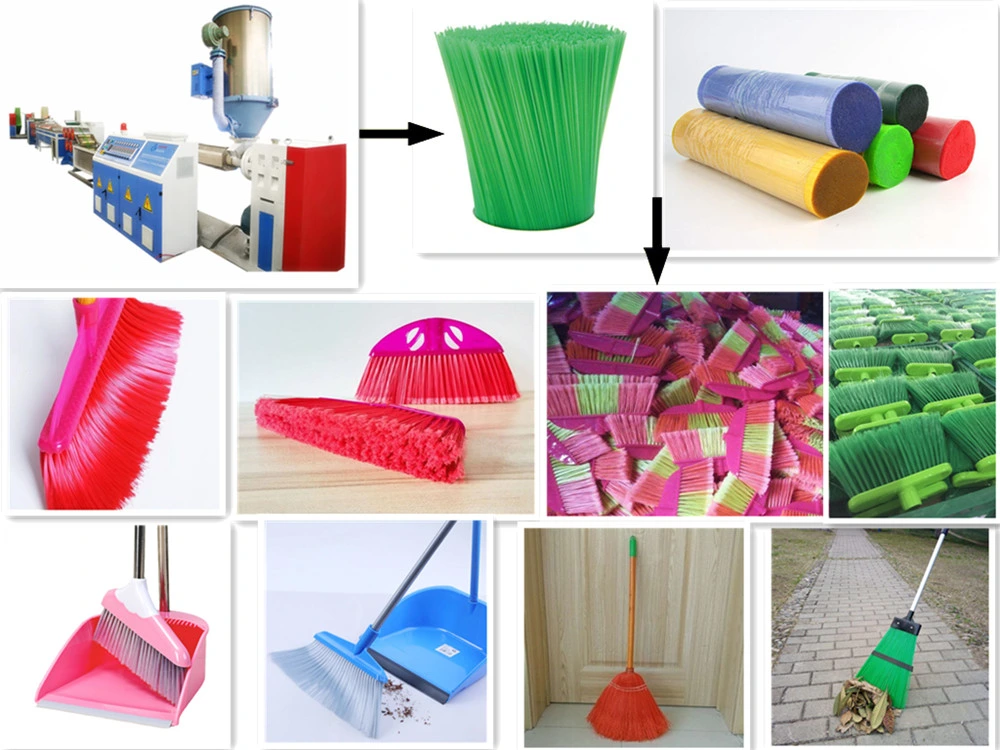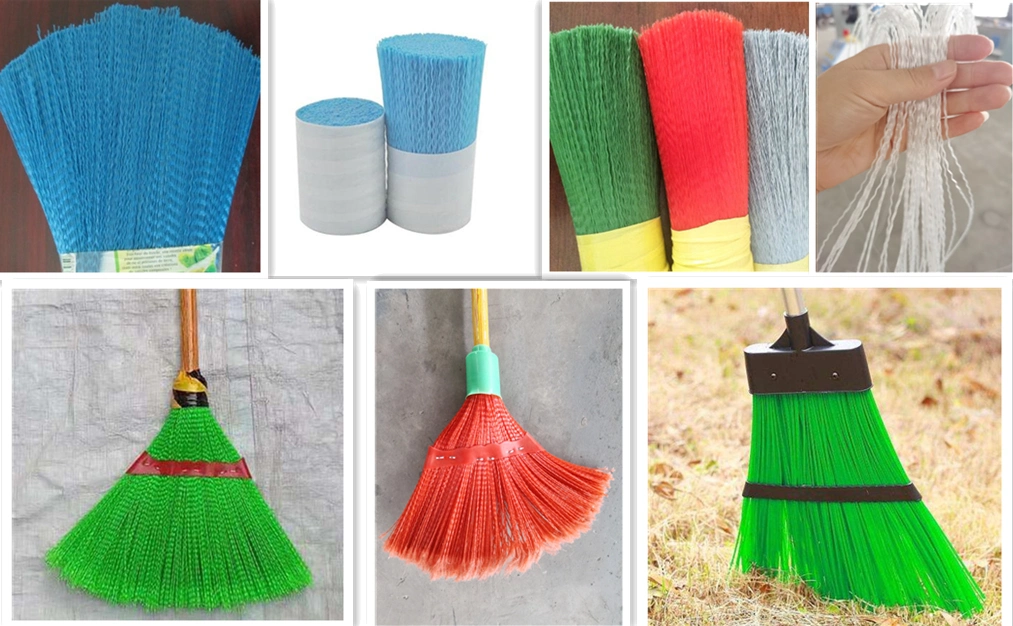 Machine Related Pictures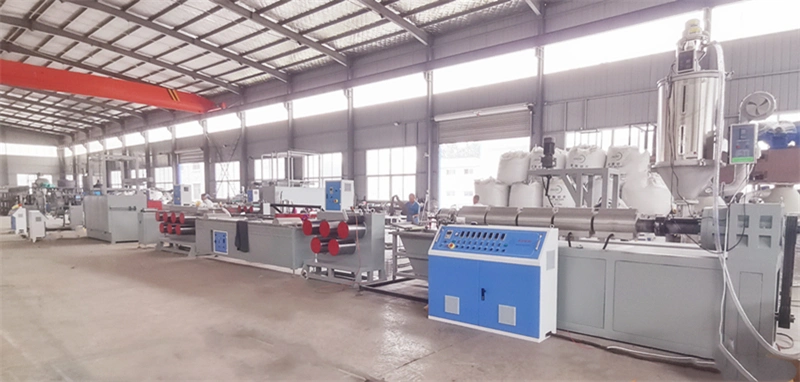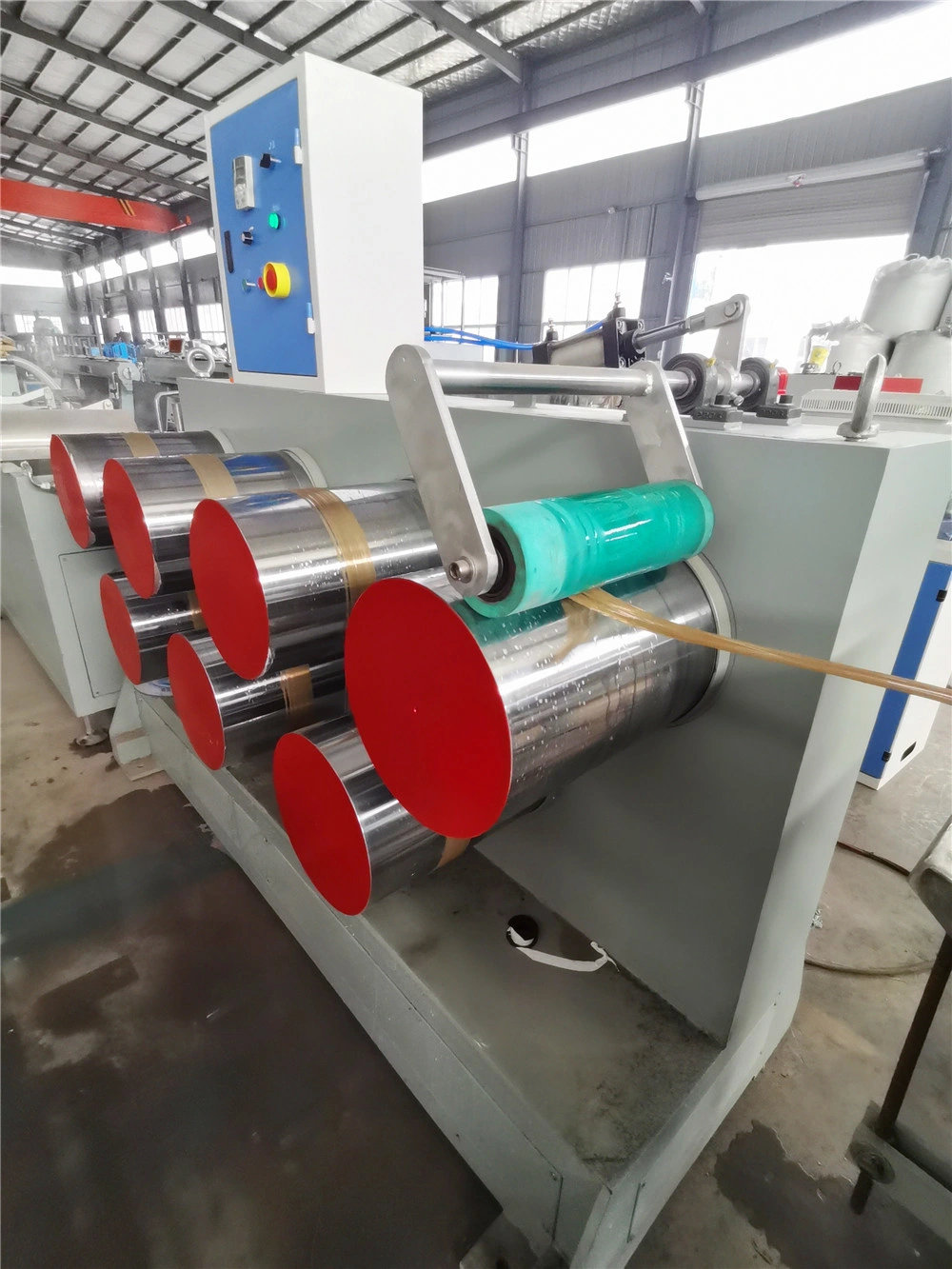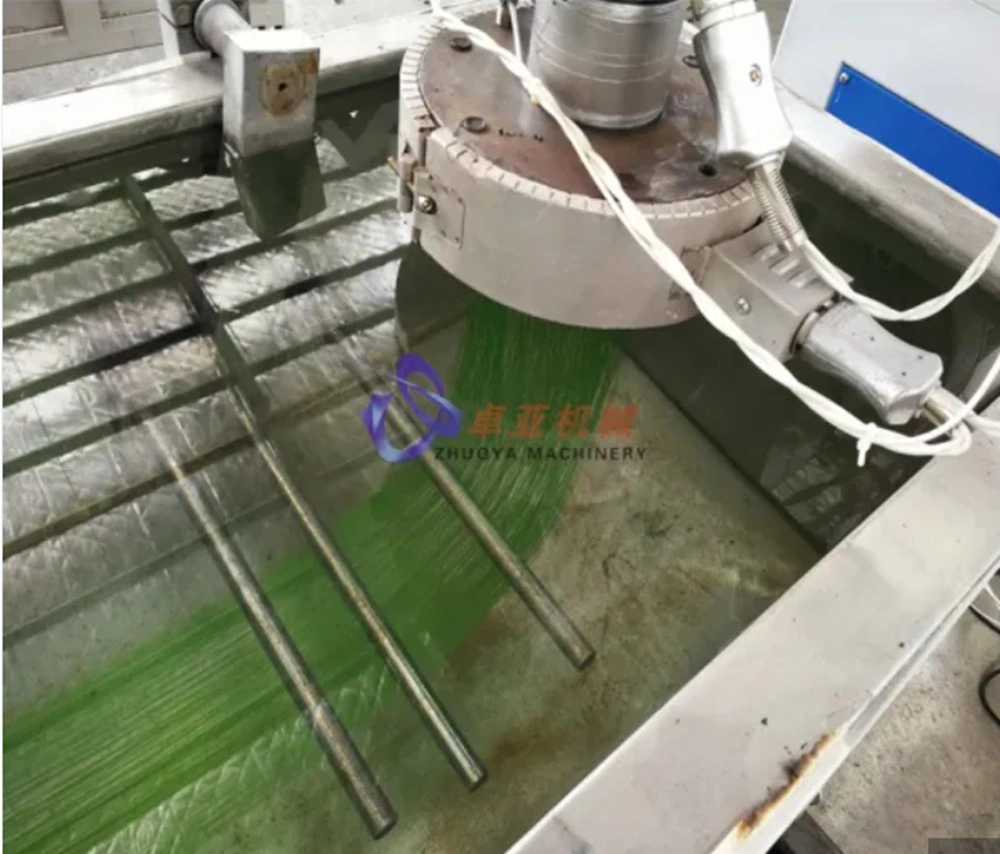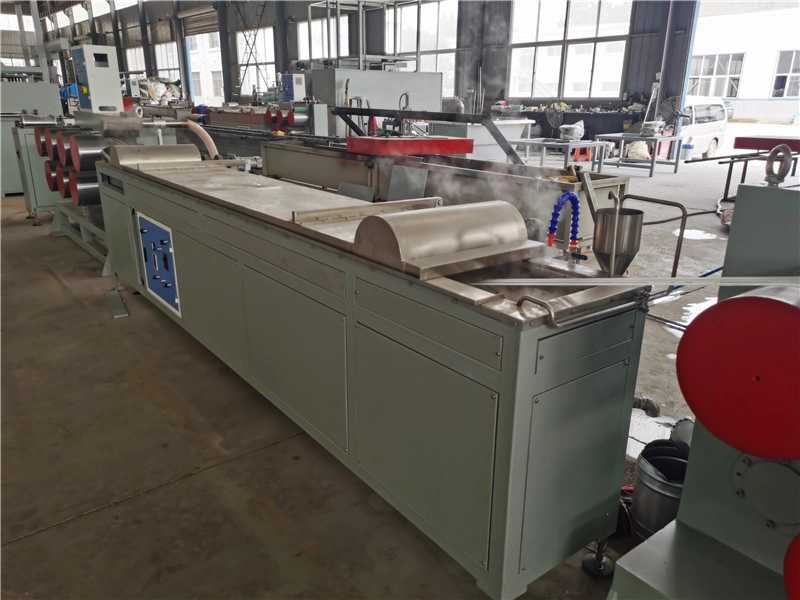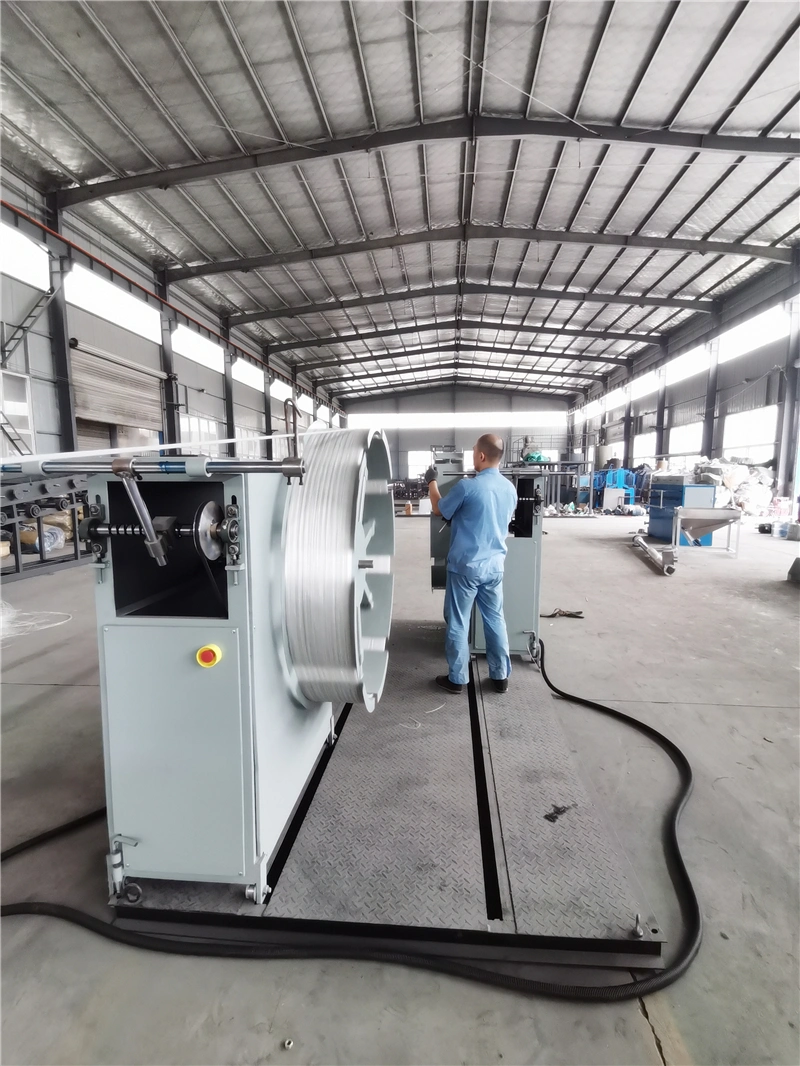 Service

Pre-service:
Professional engineers to provide pre-sales technical advice and guidance supporting the planning, such as unit selection, matching, room design, answer difficult questions encountered by the user during use and provide technical guidance.

The sale:
Our company will send professional and technical personnel to the installation site for installation and commissioning of the unit after receiving user notification , and do a good job with the user acceptance.
Standard unit responsible for guiding installation, commissioning.

After-service:
The warranty period: from the date of acceptance or the date of one year warranty accumulated 1,000 hours (whichever occurs both), as a result of parts factory assembled negligence or improper design and selection of raw materials and other reasons caused the damage or other unit fault, may be responsible for the warranty by the supplier.

Company Information
Qingdao Zhuoya Machinery Co., Ltd. is the science and technology knowledge-intensive corporation integrated with research and development, fabrication, sales and service, professionally engaged in the manufacture of plastics processing complete equipment especially plastic filament production line equipment. We are expert in manufacturing plastic broom&brush filament extruding machine line, plastic rope filament extruding machine line, plastic synthetic hair filament extruding machine line, plastic synthetic false eyelash filament extruding machine line, plastic safety net filament extruding machine line, plastic Nylon filament extruding machine line, plastic wire extruding machine line.

Since its establishment in 2002, Zhuoya has been the leader of plastic filament extrusion machine area in China with continuous hardworking, reform and innovation. We have owned a powerful team combining management, technology, research and sales. We have been awarded to "Good Contract & Good faith Unit" , "Hi-tech Enterprise", and " High-Integrity Enterprise" etc.

Our plastic filament extruding machine lines are supplied to both domestic and overseas market with good reputation. We export machines to Russia, Romania, Uganda, Nigeria, Tunis, Kazakhstan, Iran, Kuwait, India, Pakistan, Ethiopia, Tanzania, Mongolia, Indonesia, Vietnam, Myanmar and other countries. We sincerely welcome your visit and will offer our warm-hearted and service and win-win cooperation with the best product.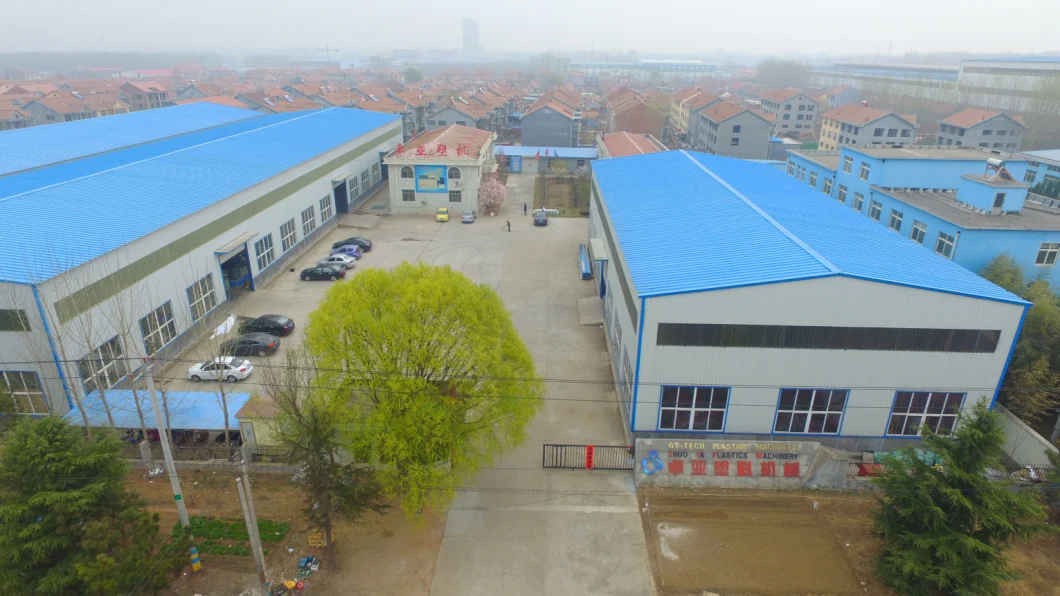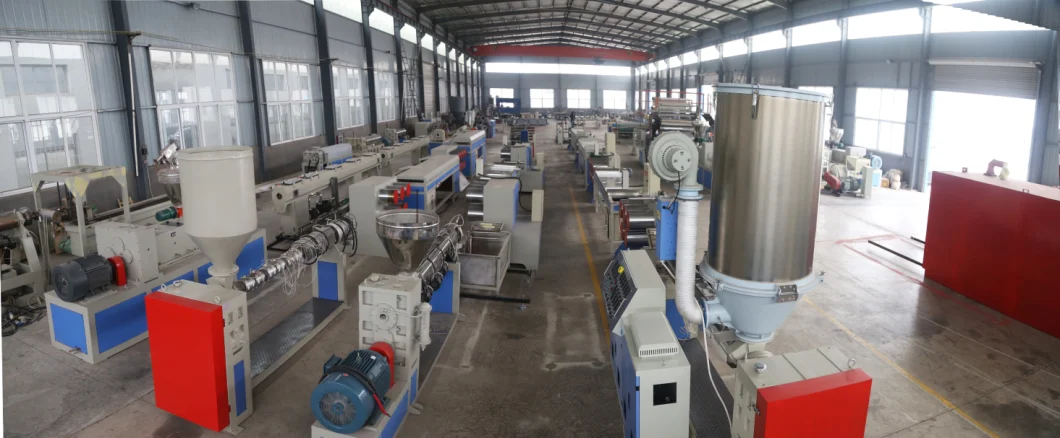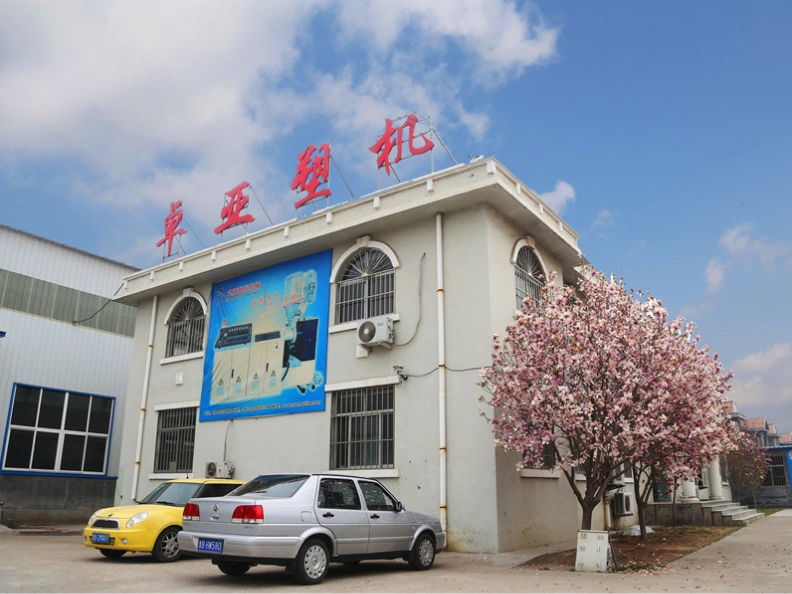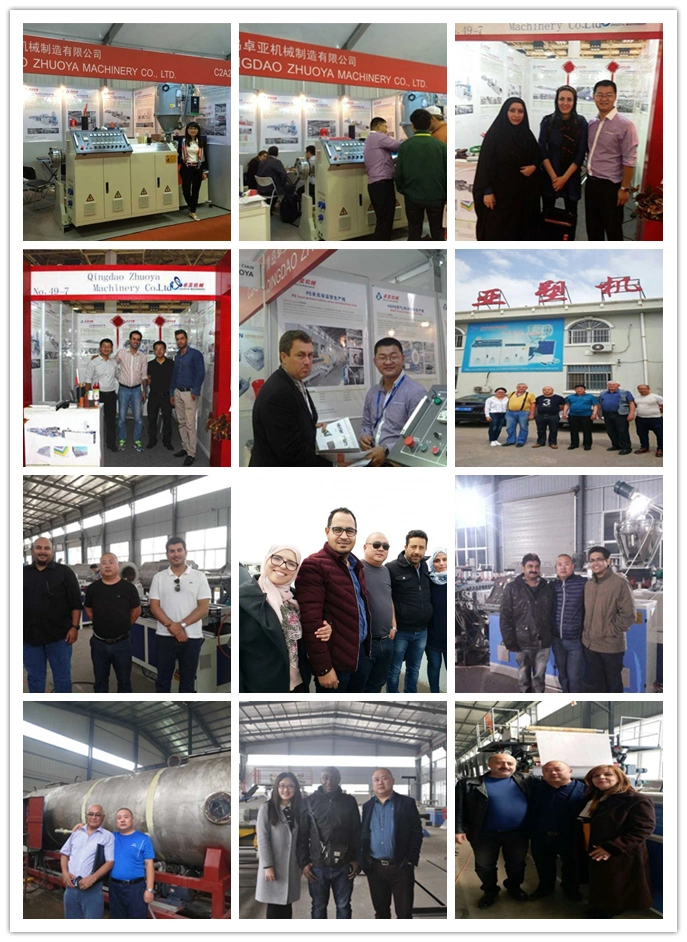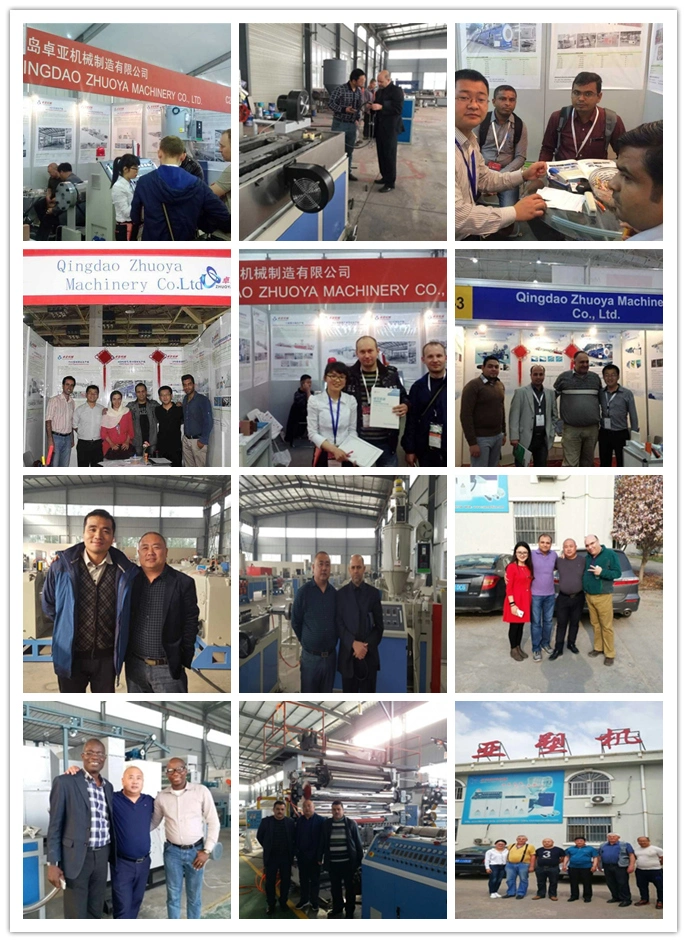 Contact

Sales Manager: Ms. Doreen

Our main products:
Plastic broom filament extruding machine
Plastic brush filament extruding machine
Plastic rope filament extruding machine
Plastic synthetic hair filament extruding machine
Plastic synthetic eyelash filament extruding machine
Plastic cosmetic brush filament extruding machine
Plastic drawing brush/ artist brush filament extruding machine
Plastic paint brush filament extruding machine
Plastic safety net/ insect-proof net/ dust-proof net filament extruding machine
Plastic fishing net extruding machine
Plastic Nylone filament extruding machine
Plastic PET wire drawing machine